ABOUT US
Serving the San Francisco Bay Area for over 30 years
About Us >
Shannon Masonry Construction, Inc. provides comprehensive commercial and residential masonry services to the greater San Francisco Bay Area, particularly Sonoma, Marin and Napa counties.
Our Team
Shannon Masonry Construction, Inc. was founded by Tim Shannon in 2005. Tim Shannon has been a mason for over two decades. As a teenager, he worked alongside his father, a building contractor, and soon obtained his B1 license and C29 license. He has been a licensed mason for 20 years.
Our team includes a thoroughly trained and qualified crew of experienced masons. We are also proud to offer in-house design services. Our designer has been involved in masonry for over 15 years and can assist you in producing plans for a new project, correcting a problematic situation or improving ongoing construction.
Our Mission
Shannon Masonry Construction, Inc. provides high quality workmanship at a reasonable cost. We develop lasting relationships with our clients based on trust, communication and reliability. We focus on your vision and deliver quality results on time, on budget and on target. Whether you are a builder or a homeowner, our ultimate goal is your satisfaction.
We are experienced and well-versed in ecologically-friendly construction. We welcome the opportunity to work on sustainable, "green" building projects using renewable and recycled materials.
Our Process
Shannon Masonry Construction starts any job with a meeting. Face to face with you, our client, we discuss your goal, your vision and your budget. We study the blueprints or design a project plan according to your specific requirements, and walk you through every step of the process. By the time construction begins, we intend for the scope and process to be crystal clear for both you and our crew.
We believe communication and education pave the way for a trusting and efficient business relationship. Our team is trained and qualified to deliver high quality results. We oversee all projects with hands-on site management and a strict attention to detail. We provide a 12-month warranty, with follow-up inspections, repairs and quality corrections.
Our Guarantee
At Shannon Masonry Construction, customer satisfaction is the primary goal of each member of our team. Whether on a residential or commercial project, your satisfaction is guaranteed.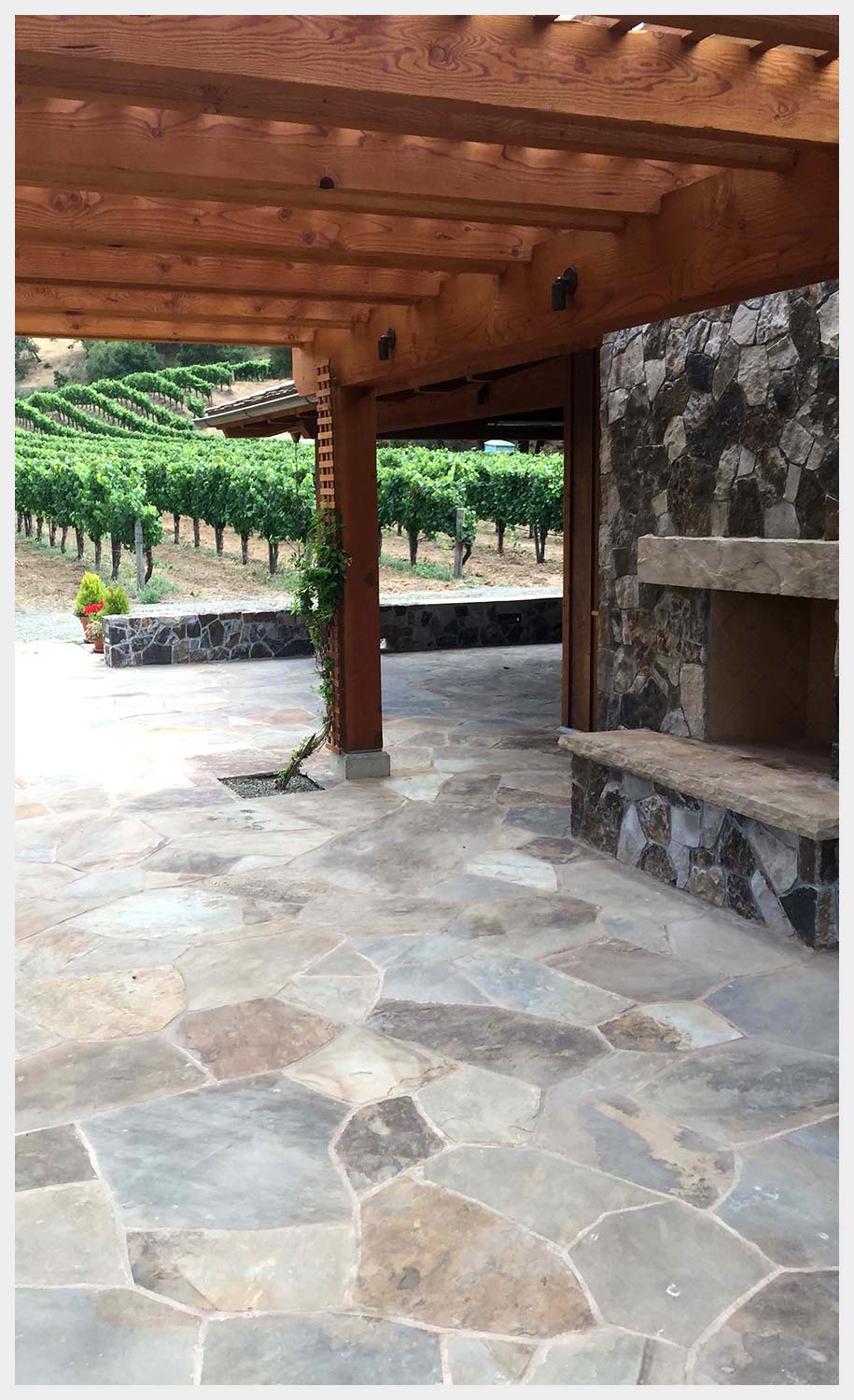 Do you have a masonry project that you would like to discuss?
Feel free to contact us so we can talk more at length about your project. We can then discuss your needs, timeline, and your budget. Send us an inquiry and we will get back to you as soon as we can!
SHANNON MASONRY CONSTRUCTION, INC.
3250 Dutton Ave.
Santa Rosa, California 95407
Phone: (707) 544-6266
Fax: (707) 544-6566
Business Hours: 7:00am – 5:30pm M-F
CSLB: 548373    DIR: 1000007113
©2017, Shannon Masonry Construction, Inc.
Featured Project pictures are provided by permission of Signum Architecture - Copyright ©2013 Signum Architecture